If you have information, photographs, or anything else to add to these pages, please contact me.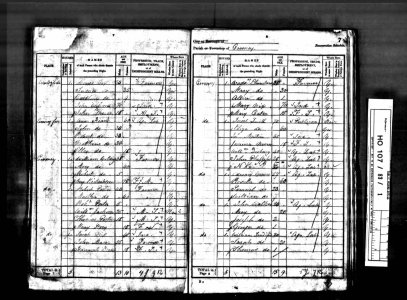 The 1841 census, showing Robert Porter and his family, living in Coveney, Cambridgeshire. There is also a Thomas Porter living in the same house. I have not yet indentified who this Thomas Porter is. He seems to be listed with the servants of the house.



Coveney Robert Porter   40    Farmer Robert Porter
        Martha Porter      40        Martha Warth
        Robert Porter    5           Robert Knights Porter
        William Jackson 25    M. S.
        Thomas Porter   18    M. S.
        Mary Story         18 F. S.